WiFi Heat Map Software & Tools - TOP 5
for Site Surveying and Troubleshooting Wireless Networks
---
Purpose
Drawing heat maps of wireless network coverage with a radio-frequency spectrum analyzer is very expensive. But some apps car draw heat maps using other type of measurements at lower costs. Here is the top 5 WiFi Heat Map Sofware, selected either because they are cheap but accurate, available on mobile devices or with high performances because of specific hardware support.
Top 5 best WiFi heat map software
Here are the best heat map software available on the market:
Available on iPad, iPhone and Mac with Apple M1 chip or later, WiFi Map Explorer is the cheapest professional-grade tool in this category (2.99$ on the App Store market for unlimited full license, including installation on 6 devices). Moreover, this is the only one that runs on Apple mobile devices: very useful when you do not want to carry a computer to every location where you want to take measurements. It is not only a tool to build WiFi heat maps, it is also an app toolbox with a lot of network tools that are not otherly available from web servers on the Internet. Although you do not need an app to resolve a DNS name, request a Whois database or map an IP address to its geographic location, you absolutely need an app to estimate the local network latency or throughput, to discover connected devices on the local network, etc. This is why WiFi Map Explorer will be your preferred swiss army knife for network exploration and troubleshooting: a network app with amazing tools that can not be replaced by Internet services.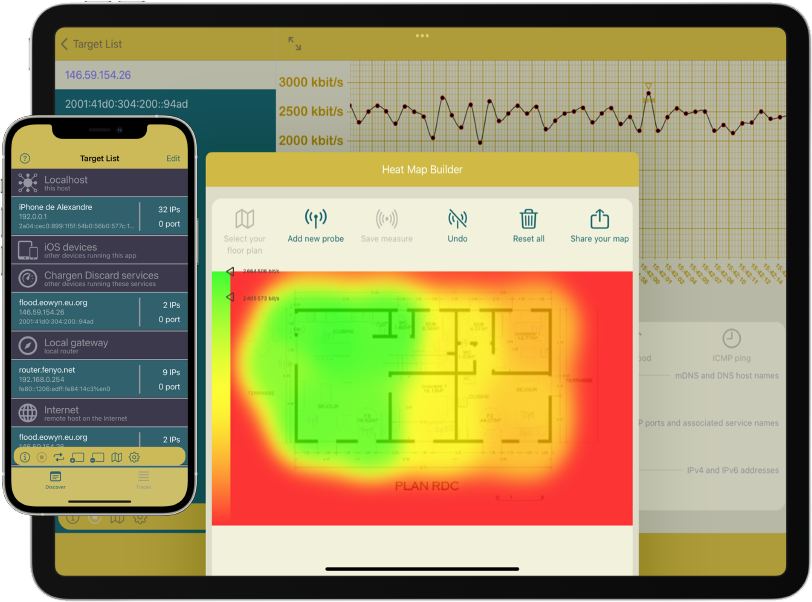 Features:
- Build a heatmap of your local wireless network,
- Discover all devices connected to the local network,
- Scan and discover every open TCP ports on local or remote devices,
- Measurement of latency with local and remote devices,
- Measurement of ingress and egress throughput with other local devices running this app,
- Measurement of ingress and egress throughput with any TCP CHARGEN/DISCARD server,
- Measurement of ingress and egress throughput with the Internet,
- Run a TCP/CHARGEN service on your device,
- Run a TCP/DISCARD service on your device
Download WiFi Map Explorer (2.99$ on App Store for iPhone, iPad and Mac with Apple M1 chip or later)
Features:
- Multi-vendor network monitoring
- Network Insights for deeper visibility
- Intelligent maps
- NetPath and PerfStack for easy troubleshooting
- Smarter scalability for large environments
- Advanced alerting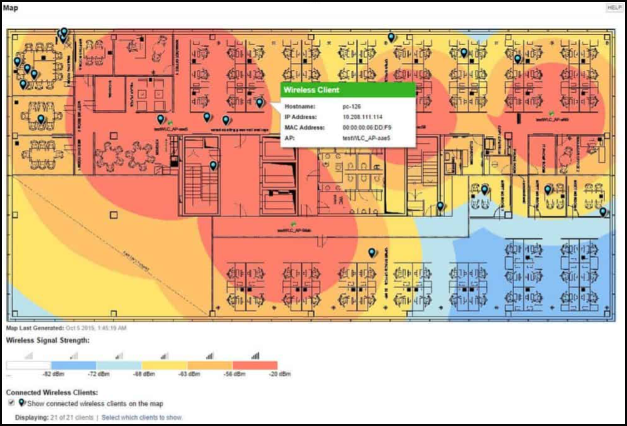 Download SolarWinds
Features:
- Integrate with advanced spectrum analyzers
- Estimate budget with pre-deployment scenarios
- Conduct outdoor site surveys with GPS
- Perform Voice-over-Wifi site surveys
- Achieve end-user capacity planning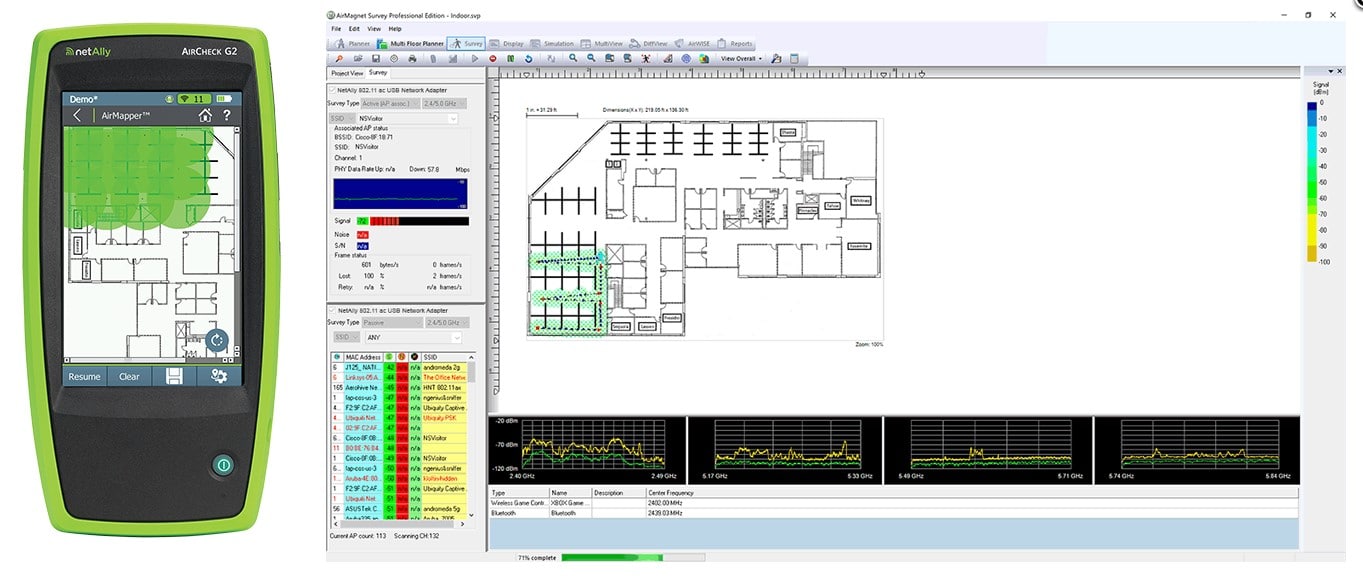 Download AirMagnet Survey PRO
Features:
- Calibrate blueprints online (indoor and outdoor survey)
- RF WiFi spectrum Analyzer support (2.4 and 5Ghz)
- Displays coverage and heat maps in high resolution
- Create 14 different types of heat maps, also in 3D
- Analyzes WiFi signal and coverage quickly
- Active and passive WiFi site survey (iPerf support)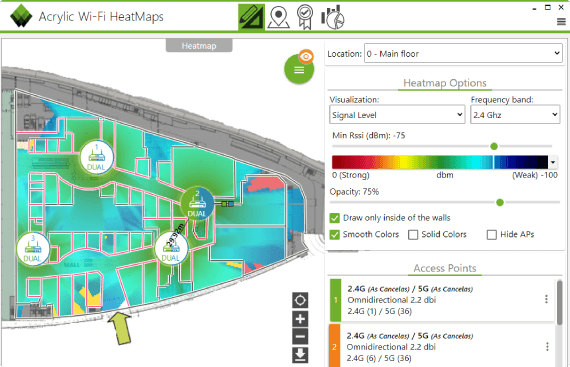 Download Acrylic Wi-Fi Heatmaps
Features:
- A built-in mapping tool (if you do not have an area layout, you can create one right there)
- Automatic heatmap (once you do a manual site survey, the tool will generate a heat map automatically)
- Discover Mode (automatically collects information about its surrounding Wifi networks)
- Real-time Charts (it shows charts of signal level and noise in real time)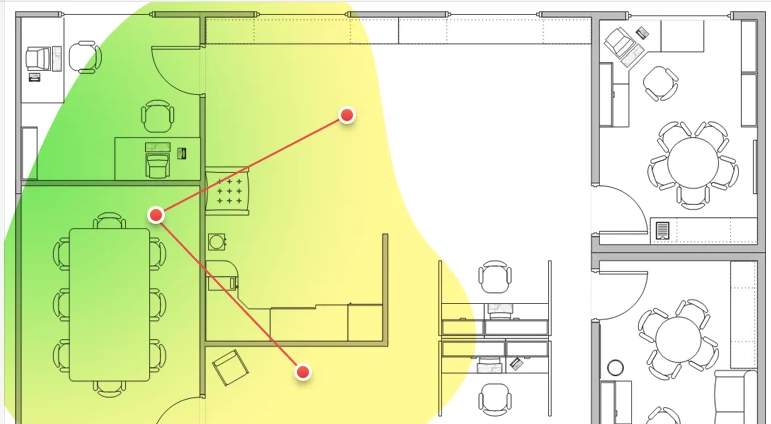 Download NetSpot